Have you tired of singing the songs in the song and want to know the lyrics? No problem: there is an application for this . In fact not just one but several and for different handsets and cell phone operating systems. In this article, we have chosen the best ones for you to use directly on your device.
Shazam (Free; Available for Android, iOS, Windows Phone, BlackBerry, Kindle)
Identify songs and TV shows quickly by holding down your device and tapping a button on the Shazam application. From there you can navigate to music or video on YouTube or a 30 second sample of iTunes or Rdio. An in-app upgrade ($ 6.99) removes banners and allows you to directly play the entire song on Spotify or Pandora.
The application also displays the lyrics in time with the song as well as artist information such as concerts and tours. Facebook integration lets you see what friends are using Shazam and comment on your messages from within the app.
SoundHound (Free; Available for Android, iOS, BlackBerry, Windows Phone)
Like Shazam, SoundHound identifies music and provides artist information and social media sharing. It has two distinct advantages over the competition: it can recognize you singing / humming tunes, and you can access your music library on your device and play along with the lyrics (in time with the song, for some songs, such as a karaoke).
TuneWiki (Free; Available for iOS, Android, Windows Phone, Symbian)
TuneWiki is one of my favorite free music applications and is a great alternative to the standard music player on your phone. In addition to playing music on your phone, TuneWiki also have some additional features that really do stand out from the rest of the free music apps out there. While you play a song, the lyrics scrolls across the screen in time with the song. It's a fun feature that does not work perfect all the time, and sometimes the editor takes out the lyrics, but it does a good job overall.
Radio broadcasting is another feature added to the TuneWiki music application. With TuneWiki you can even dedicate songs to your friends through Facebook or Twitter. It is also available as a desktop application for PCs and MACs.
Pandora (Free; Available for Android, iOS, Windows Phone, BlackBerry, Nook, Kindle)
With more than 140 million mobile users registered, Pandora is among the most popular music applications ever. In fact, you may have already downloaded this music streaming discovery service. In the project, the music touches the individual musical taste of each person, taking into account melody, rhythm, lyrics and more. You can create up to 100 unique stations that can be shared with friends.
Attention: Pandora is restricted by region and Brazilian does not have much to use the service. But believe me, there is always a way with a quick search on the net.
Lagu ($ 1.99; Available for iOS)
This app looks almost identical to the standard iOS music app, but Lagu has a sophisticated queuing feature with many options on how to add songs in order, and you can save your queue as a playlist. The free version allows you to stream five songs, or you can unlock the premium version for $ 1.99, which gives you unlimited queues. Lagu also outperforms the standard music iOS app with features such as letter support, automatic art downloads, Last.fm and automatic posts for Facebook and Twitter with a personalized message.
Gallery
Best Music Players for Android 2016 Edition
Source: www.gadgetraid.com
Infant Holy, Infant Lowly
Source: www.sheetmusicdirect.us
20 Best karaoke apps for IOS & Android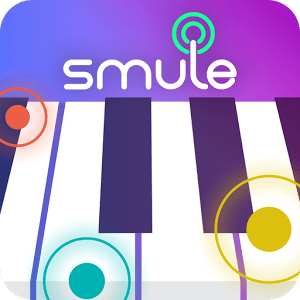 Source: freeappsforme.com
Download See You Again Khalifa Lyrics for Android
Source: www.appszoom.com
Shot Gun
Source: www.sheetmusicdirect.us
Download High School Musical 2 Lyrics for Android by …
Source: www.appszoom.com
Nuvole Bianche
Source: www.sheetmusicdirect.us
Shine Jesus Shine (with Shine Down)
Source: www.sheetmusicdirect.us
Christmas Songs Free
Source: play.google.com
Come On Eileen
Source: www.sheetmusicdirect.us
When Love Was Born
Source: www.sheetmusicdirect.us
Rugrats Theme
Source: www.sheetmusicdirect.us
HyunA's "Red" Makes Rolling Stone's List of Best Music …
Source: www.soompi.com
Shelter
Source: www.sheetmusicdirect.us
Kannadasan Padalgal app for ios – Review & Download .IPA file
Source: appcrawlr.com
Elmo's Song
Source: www.sheetmusicdirect.us
I.O.I Shares Plans For Unit Group's Album Release
Source: www.soompi.com
WATCH: Shawn Mendes Strips Down 'Mercy' For An Acoustic …
Source: www.capitalfm.com
Bridal Chorus
Source: www.sheetmusicdirect.us
Aya Nakamura – Djadja (Clip officiel) – MagoHits
Source: www.magohits.com