People ask me all the time about FPS (Frames Per Second), what it means and what the ideal settings are for FPS. I then decided to write this article to address these doubts at once, especially now that cell phones have become more common than digital cameras and that term is very important to understand to capture good images.
Formal definition of FPS
Frames Per Second, a measure of how much information is used to store and display a video on the move. The term also applies to analogue video and digital video. Each frame is a still image, displaying frames in rapid succession, creating the illusion of motion. The more frames per second (FPS), the smoother the movement. Television in Brazil, for example, is based on the NTSC format, which displays 30 interlaced frames per second (60 fields per second). In general, the minimum SPF required to avoid rough motion is about 30. Some computer video formats, such as AVI, provide only 15 frames per second.
Understanding the camera FPS better
Basically it is the number of images that the camera will capture at any given time. So, ten frames per second or ten FPS means you have ten images for every second of time that passes. Next to the FPS is also the definition of the camera, ie the number of pixels it uses to form an image. The higher, the better, and probably the less FPS your camera will be able to capture as well, though today's Full HD 1920 x 1080 resolution cell phones can maintain a minimum standard of 30 FPS.
Camera settings
Now when you're trying to set up the camera and thinking about how many FPS you need to record this is a different story. To give you an idea of ​​the type of real-time frames per second you see on TV or DVD video, what you should normally look for is between 24 and 30 frames per second, as high as sixty frames per second, but this is really modern recorders, modern cameras and many high end products. Typically, between 24 and 30 frames per second your eye stops recognizing the difference.
What is usually recommended is to think of how many images you need to capture the data you are looking for. Faster images need more frames per second to have more detail in shooting. Slower images, much less frames.
Important but not so much
So what you really need to do, then, is to focus on thinking about the number of frames per second you really need here. When using a cell phone camera, remember that you are not trying to recreate the real time. You just want to capture the information you need. So, 24 to 30 FPS are more than enough, with other factors, mainly resolution , being more or more important.
I hope you guys all have a better understanding of what FPS is and frames per second through this article.
Gallery
What Does FPS Mean in a Camera Phone? – The Internet Faqs
Source: www.theinternetfaqs.com
What is FPS and Check If Your Smartphone Camera Record HD …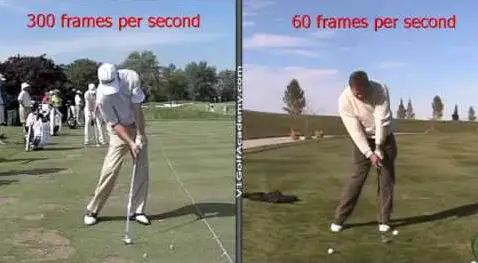 Source: gadgetstouse.com
4K 60 FPS recording or Super slow motion? Which of these …
Source: www.phonearena.com
What Does the DxOMark Score Mean for Your Phone Camera?
Source: www.makeuseof.com
Galaxy S9 camera first look: variable aperture and 960 fps …
Source: www.phonearena.com
Sửa lỗi đơ Camera iPhone khi bật 60 FPS
Source: congnghe3s.com
How to shoot 4K video at 60 FPS on iPhone
Source: www.idownloadblog.com
Panasonic Lumix DMC-CM1 Camera Phone Review
Source: www.ephotozine.com
30 FPS vs 60 FPS High Definition Camera
Source: www.youtube.com
How to record ultra slow motion 1080p/240 FPS video on …
Source: www.idownloadblog.com
Sony's Smartphone Camera can Shoot 1000 FPS Super Slow …
Source: pakorbit.com
Ultimate Guide to Android Phone Camera Not Working Problems
Source: www.fonepaw.com
Nokia Lumia 1020 – a cameraphone for the studio
Source: www.lightingrumours.com
Top 5 Super Slow Motion Camera Phones ( 720p-1080p @960 …
Source: www.youtube.com
The best camera apps for iPhone X
Source: www.idownloadblog.com
iPhone 5S can get a 1080p 60 FPS Front-Facing Camera
Source: www.jailbreakmodo.com
What A Dual-Lens Camera System Could Mean for the iPhone 7 …
Source: www.iphonelife.com
Galaxy S8 expected to improve camera capabilities with …
Source: www.androidcentral.com
Sony D6503 'Sirius' shown to have 15.5 MP manual camera …
Source: www.phonearena.com
Samsung delivers whole new meaning to "camera phone"
Source: blog.abt.com