You do not have an iPhone and you want a connected watch that is not an Apple Watch? Here is a selection of some alternatives connected watches that may be able to meet your expectations.
The Apple Watch is now out for a few months and has dropped in price recently but the shows connected Apple is still not compatible with Android. If you want to take the plunge and embark on the connected watch, some models are available from almost all manufacturers.

That said, we prefer to warn you: the connected watches not used much today and your purchase may end up in a drawer in a few months. Moreover, this is perhaps not the time to buy: Qualcomm has just provide its new SoC manufacturers , supposed to greatly improve the performance of these devices for Android.
Therefore difficult to advise you best watches connected market , as the market is disappointing today.
Asus Zenwatch 2
Running Android Wear, the Asus ZenWatch provides a storage space of 4GB and a 1.63-inch touch screen (320 by 320 pixels). She responds to voice commands (Google Now) and has several sensors (number of steps taken, calories burned and heart rate) to monitor the wearer's health and issue, as appropriate, recommendations.
It is not immersible, but splashproof. The watch weighs 65 grams and has a Bluetooth 4.0 and a micro-USB port. It can be paired with a mobile to relay notifications received (calls, SMS…). Autonomy announced is one day, but will naturally vary according to use more or less intensive wearer.
It harvests a 5/10 with our colleagues FrAndroid, which is not really top.
The Asus ZenWatch sold 149 euros.
Lg Watch Urbane
luxurious variation of the LG G Watch R, the LG Watch Urbane includes a touch screen 1.3-inch P-OLED 320 by 320 pixels, a 4 GB storage space and works with Android Wear. It has a pedometer and a heart rate monitor. The time display
It has voice commands with Google Now and manages various notifications (call, SMS, Facebook, Pinterest, Instagram…) when connected to a smartphone via Bluetooth. The watch is waterproof up to one meter deep and autonomy is estimated at one to two days depending on the use that is made.
G Watch Urbane costs 273 euros and received a 7/10 from FrAndroid.
Motorola Moto 360
With a backlit LCD touch screen and 1.56 inch (with a resolution of 360 by 330 pixels, 233 pixels per inch), or 1.37 inches for the second model (360 × 325 pixels, 263 pixels per inch) the Motorola Moto 360 (2nd generation) runs on Android Wear operating system.
It includes a 4 GB storage space, a Qualcomm Snapdragon processor 400 to 1.2 GHz, RAM 512 MB, Google Now uses for voice commands and states offer a battery life of a day as part of a mixed use.
Weighing 49 grams (with the model with the leather strap) and a diameter of 42 mm at the housing, for a thickness of 11.3 mm, the Moto 360 also has Bluetooth connectivity 4.0 LE (to connect to a smartphone using Android 4.3 or higher), a pedometer and an optical heart rate monitor. It is waterproof up to one meter deep.
As cool smartwatches, the Motorola Moto Moto 360 (second generation) is sold 249 euros and gets 9/10 from our colleagues FrAndroid.
Huawei Watch
Huawei Watch that ships same material, almost, than its competitors. Include a Snapdragon 400 coupled with 512MB of RAM. Internal product storage capacity is 4 GB and the battery is a small 300 mAh. The screen is a 1.4 inch AMOLED, which displays 400 x 400 pixels. There is a Wi-Fi chip, but no GPS.
Huawei, like other manufacturers, did not touch Android Wear, thus you find experience  pure watch connected Android.
This metal intellimontre sells at the price of Apple Watch, is 349 euros  and FrAndroid 8/10 rating.
Pebble Steel
Backed by a crowdfunding campaign, the Pebble firm is the Tom Thumb of this comparison. Watch connected it sells is called Steel. It has a screen of 1.26 inches (144 by 168 pixels) with e-paper display, it uses its own OS but can communicate with mobile iOS and Android via Bluetooth 4.0.
The screen is not touch, but it is backlit. Watch a battery life of 7 days, thanks to the choice of electronic ink. The watch weighs 56 grams (with standard strap) is submersible up to 50 meters deep runs up to 3000 meters. It also has several sensors (compass, brightness, accelerometer).
The watch Pebble Steel is sold from 149.95 euros.
Sony Smartwatch 3
Weighing 38 grams, the Sony Smartwatch 3 uses as Android Wear OS and can pair with a mobile using Android 4.3 or higher. It has a storage space of 4GB and use the touch screen can be supplemented by oral instructions via Google Now. Its range is up to two days in normal use.
The Sony Smartwatch 3 is waterproof up to one meter and has several sensors (ambient light, pedometer, accelerometer, compass, gyroscope, GPS). Connectivity side, there is the Bluetooth 4.0 connection, a micro-USB port and a connection NFC wireless. The touch screen is transflective. Its diagonal is 1.6 inches for a resolution of 320 by 320 pixels.
The watch Sony Smartwatch 3 is sold from  145 euros and is denoted 7/10 on FrAndroid.
Withings Activity
This is probably the most traditional shows this selection. Withings shows the activity includes a touch screen (which is only to check the alarm time) and focuses almost exclusively on monitoring the wearer's activity (hence its name): number of steps, distance traveled, calories burned, running, swimming, duration and quality of sleep.
Weighing 37 grams and a diameter of 36.3 millimeters, the Withings activity a battery life of 8 months with a battery. It can be connected via Bluetooth to an iPhone 4S or iPod Touch with iOS 7 or higher. For Android, it will take at least version 4.3 and is waterproof to 50 meters deep. Two bracelets (French calf leather and silicone / TPSiV) are provided.
The Withings Activity is sold from 390 euros.
Samsung Gear S2
Unveiled in September 2015 and presented with different versions, the Samsung Gear S2  is shown connected in Tizen, an operating system derived from Android developed by the manufacturer.
It has a AMOLED screen with a diameter of 1.2 inches and a resolution of 360 by 360 pixels (302 ppi). As for performance, it relies on a dual-processor heart Pega-W 1GHz, 512MB of RAM and 4GB of storage. Connectivity includes 802.11n WiFi, Bluetooth 4.1 and the near field communication (NFC).
The basic versions are starting from 289 euros. Orange sells in France the Samsung S2 Gear Classic 3G, which includes a virtual SIM card, to 399.99 euros.
Gallery
Steampunking interaction design
Source: interactions.acm.org
Fork Floor lamp Grey / Brown base by Diesel with Foscarini
Source: www.madeindesign.co.uk
Minimalist Dining Table For Sale at 1stdibs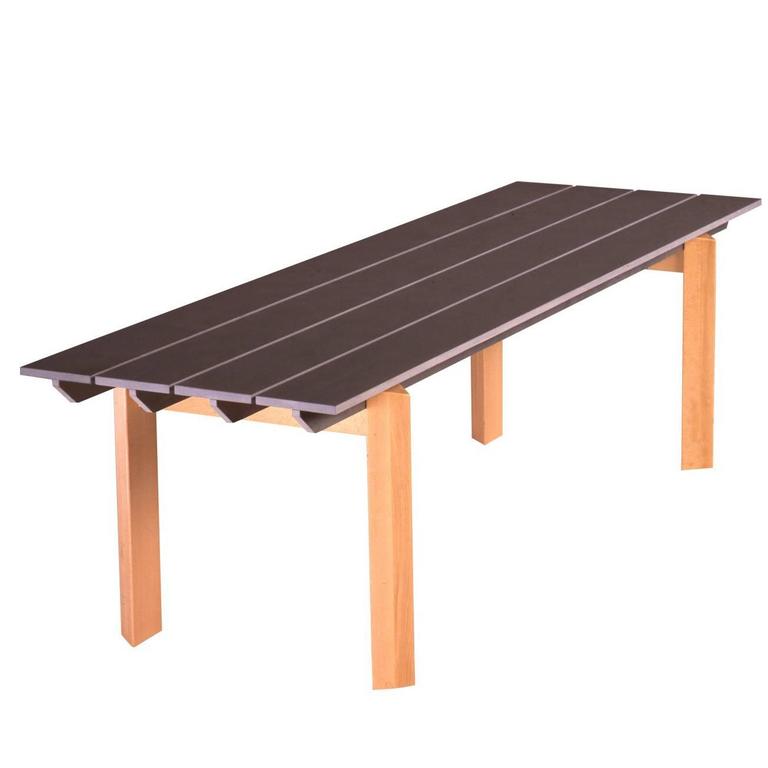 Source: www.1stdibs.com
Dan Wheeler — Meet Our Hosts — QVC.com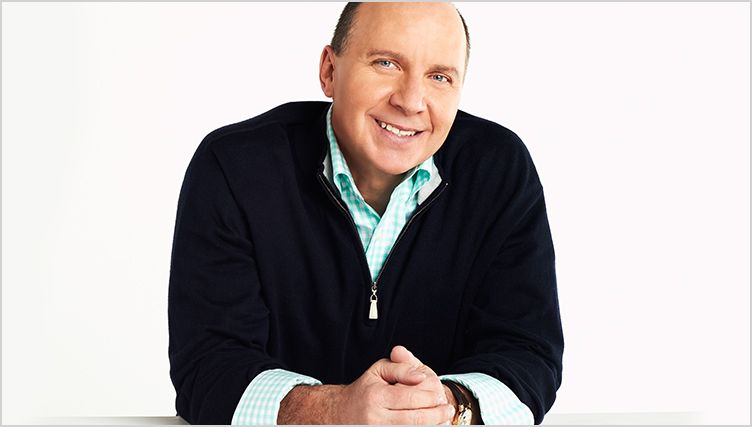 Source: www.qvc.com
Music System BT Clock radio – CD player
Source: www.madeindesign.co.uk
Mark Salesse: search ongoing for missing RCAF member in …
Source: www.cbc.ca
Non Random Light Pendant White by Moooi
Source: www.madeindesign.co.uk
16 best BLUETOOTH WATCHES: WATCHES THAT CONNECT TO PHONE …
Source: www.pinterest.com
Breitling Exospace B55 Connected Replica Smartwatch …
Source: www.chargewatch.net
52 best Bata Vintage images on Pinterest
Source: www.pinterest.com
Best Price Bluetooth montre connecter Smart Watch …
Source: dairyproducts123.blogspot.com
Tag Heuer Connected Modular 41 Review
Source: www.digitaltrends.com
Hands-on With The Breitling Exospace B55 Connected
Source: www.replicaukonline.com
16 best Smart watches images on Pinterest
Source: www.pinterest.com
594 best Watches & jewels for him images on Pinterest …
Source: www.pinterest.com
19 best French Connection Watches images on Pinterest …
Source: www.pinterest.com
Authentic Tag Heuer watches best price
Source: www.interwatches.com
TAG Heuer
Source: en.worldtempus.com
26 best French Connection FCUK Watches images on Pinterest …
Source: www.pinterest.com
Hands-on with the brand new TAG Heuer Connected luxury …
Source: uk.businessinsider.com