An original concept constantly redesigned, ultra-precious materials and a Swiss expertise is what makes the essence of the new styloid bracelet Lise Vanrycke.


Some say that we recognize the perfection when we see it and that is precisely what is happening at the time to discover the new pearl bracelet typed by Mustownjewelry. This ornament around the wrist bone was created fifteen years ago and since then the creative constantly revisit. This time, it is adorned with gold and diamonds. Coquetry which required years of work and reflection to arrive at the right dosage. For this precious strap has no clasp. And the difficulty lies in the betting slip on the wrist bone, where it remains stoically in place.
The solution ? An expandable bracelet, as found on wristwatches. "The idea, I do not think the only one who had it, but there is a physical impossibility, technology," explains Lise Vanrycke. "If it's still really fixed on the wrist, there is only one solution and that's bracelet. It is the mix of the two that makes sparks because otherwise it does not. Whether with a cord, with leather … it does not remain fixed. You had to have the idea [the bracelet] and the idea of ​​combining the watch strap. And after he had to find the manufacturer! Would that to find I put two years."
A Personal Creation
The salvation will eventually come from Switzerland, Geneva to be precise, where the creative encounter one who can give life to his wrist … after three years of development. A five-year process so that will search its roots in a much more personal story. "The bracelet does not come from nowhere 'we' she says. "I had the idea of ​​the styloid fifteen years ago but for it to be truly successful, you had this watch strap. I had the solution under the eyes for years without knowing it: when my father met my mother he offered him a watch and changed the bracelet. He put a bracelet with the magnitude like this. I always saw my mother with this bracelet. It is I who have today and that's where I started really looking. I said: "We will do it in gold, we'll put diamonds". "
A Jewel Detail
And since things that seem simple are generally more complicated to make, the styloid is no exception to the rule. Made of 287 components it requires twenty hours of assembly to be presentable. Diamonds? 532, set on two rows. Such a technical prowess and aesthetic worth its weight in gold… and more. His price? 23,900 euros for the least expensive version.
Gallery
Styloïde: a genius ideia – Blog da Cibele
Source: blogdacibele.com
Styloïde: a genius ideia – Blog da Cibele
Source: blogdacibele.com
One bracelet, one story | News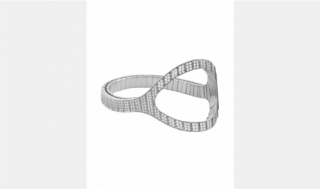 Source: www.luxe-magazine.com
JANUARY 2017 N°22 Alfa Romeo, Eye, Paris Fashion Week …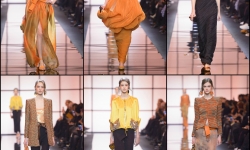 Source: www.luxe-magazine.com