Dengue fever is a very troubling, it's increased a lot over time, turned into an epidemic. To give you an idea the numbers of cases of dengue fever in Brazil in 2016, are already 240% higher compared to the same period last year.

According to the national survey, the State of São Paulo is leading the total cases of dengue, has already been computed 257,809 instances. Then comes the State of Goiás and Minas Gerais. The numbers in Brazil have been increasing too. According to experts, dengue brings together a virus, carried by a mosquito and opportunistic urban, public strategies of combat that are not being able to take down the pair.
"The data shows that the dengue control is inefficient. The big spread in the country have to do with the discontinuity of epidemiological surveillance activities that are broken in the States and municipalities. You must have a constant control of the mosquito, without it, the dengue fever will continue to grow, " says doctor Expedito Luna, professor at the Instituto de Medicina Tropical de São Paulo São Paulo University (USP).
Unfortunately there is still no vaccine and treatment for dengue, anywhere in the world. The only alternative is to fight and try to kill the mosquito that transmits, the Aedes aegypti. The mosquito is already adapted to urban environments and, over the centuries, their females learned to lay eggs only in artificial environments that retain water, such as gutters, water tanks or tires.
The mosquito eggs over the years achieved an unusual resistance, able to survive for months (even without water). This feature makes that they can travel, spreading for several regions without suffering great impact, and also resist the weather.
In Brazil there were large epidemics in 2010 and 2013, and if the numbers keep growing, the year 2016 is shaping up to be a year in which the country will see a big dengue epidemic that never happened until today.
Get answer with the symptoms, if you have any symptoms, seek medical attention immediately:
Classical Dengue
More high fever with sudden onset
More severe headache
More pain behind the eyes, which worsens with movement of the same
More loss of taste and appetite
More spots and skin eruptions similar to measles, primarily in the thorax and upper limbs
More nausea and vomiting
More dizziness
More extreme tiredness
More a breeze and body pain
More pain in bones and joints
Dengue Hemorrhagic Fever
The symptoms of dengue hemorrhagic fever are the same common dengue. With the difference that occurs when the fever and begin to arise the warning signs:
More severe abdominal pain and continuous
More persistent vomiting.
More pale, cold and clammy skin
More bleeding through the nose, mouth and gums
More red spots on the skin
More drowsiness, agitation and confusion
More extreme thirst and dry mouth
More fast and weak pulse
More difficulty breathing
More loss of consciousness
Please be very careful with dengue hemorrhagic fever, as the clinical picture is worsening rapidly, and may lead the person to death within 24 hours. According to the Health Ministry, about 5% of people with dengue hemorrhagic fever die.
Be very careful with the appearance of red spots on the skin, nosebleeds and gums, severe abdominal pain and vomiting and persistent, it may indicate the development of dengue hemorrhagic fever. This is a serious dengue framework that requires immediate medical attention, as it can be fatal.
Gallery
Beware of Dengue Fever Outbreak in Vietnam – Travel …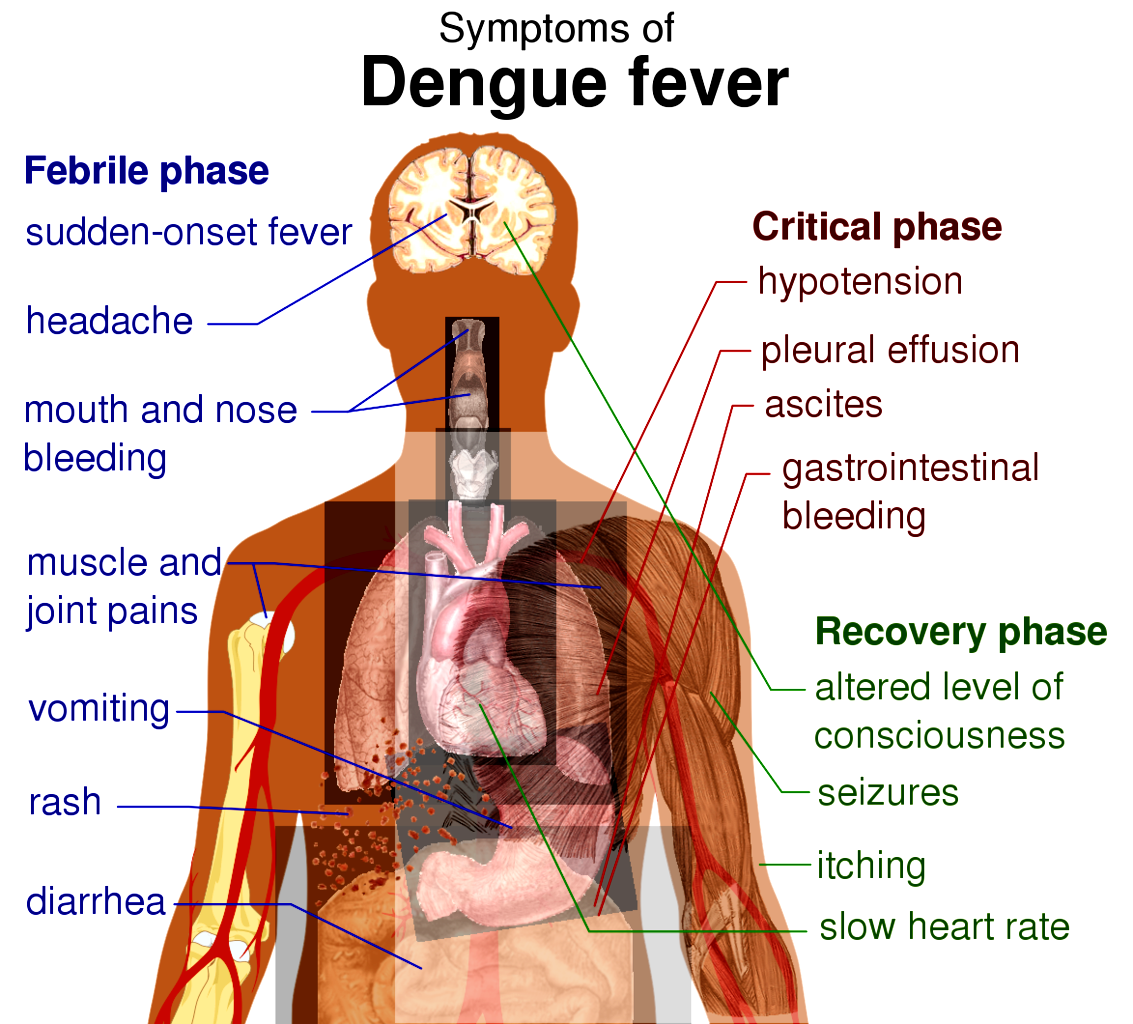 Source: www.vietnamvisa-easy.com
Dengue Fever Symptom – K K Sharma
Source: kksharmasays.wordpress.com
What are Dengue Fever Symptoms? Early Signs of Dengue
Source: www.todayhealthtips.com
What Is Dengue Fever?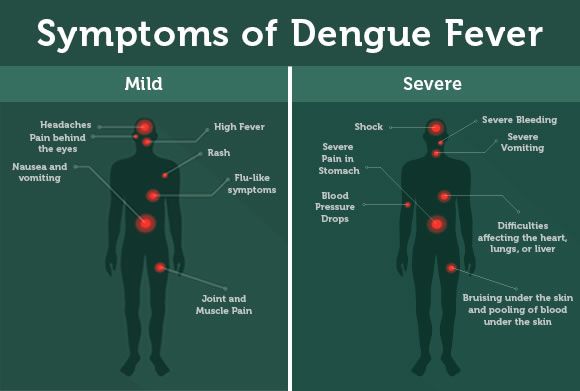 Source: www.mosquitomagnet.com
1000+ images about Information on Dengue fever on Pinterest
Source: www.pinterest.com
rashes caused by virus
Source: diseaeseshow.com
Dengue Fever Symptoms, Treatment & Prevention
Source: www.healthbanana.com
Dengue Fever
Source: www.nhp.gov.in
What Is Dengue? What are dengue fever symptoms and signs …
Source: www.youtube.com
DENGUE FEVER AND THE WORLD CUP
Source: 102theavenue.wordpress.com
Seminar 3 at CCNY » Dengue Fever: What is it and What is …
Source: macaulay.cuny.edu
Dengue
Source: curedengue.blogspot.my
Three cases of dengue fever confirmed on Montserrat this …
Source: www.themontserratreporter.com
Dengue Fever Causes and Symptoms
Source: usefulone.blogspot.in
What is the Sign and Symptoms of Dengue Fever
Source: www.howflux.com
NATURAL TIPS AND REMEDIES FOR DENGUE FEVER
Source: www.nftips.com
Dengue in Pakistan
Source: www.slideshare.net
Dengue
Source: www.lalpathlabs.com
3 Dengue Fever Symptoms
Source: durdoor.com
What is Dengue fever? Symptoms of Dengue fever …
Source: www.pinterest.com